TESTIMONIALS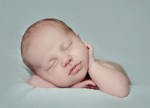 Susie Young: Daniel
I couldn't recommend Karen highly enough. After seeing Karen and Neil in action at my sisters wedding, I knew they they were the ones to capture memories of my newborn, Daniel. Karen handled Daniel with so much care and was able sooth him to sleep with ease for the shoot (as a first time mum it was a great learning for me too :)). The preview pictures are simply outstanding - so excited to see the finished pack.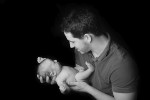 Gemma Senior: Noah
We were in the studio last week for a newborn shoot. Our son Noah was 13 days new and Karen was absolutely fantastic with him. The whole shoot worked around him and Karen was so patient and positive. We had a fantastic time and I could not recommend this enough! We have only seen a few preview pics and they look amazing, beyond what we expected. What a lovely way to capture memories of our son when he is so small. Can't wait to see the rest of the pics! I have already had so many pregnant friends contact me to ask about Karen after I shared the preview pics on Facebook...The newborn shoot is worth every penny! Thank you Karen...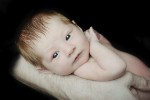 Julie Dibb: Elizabeth
We had a newborn shoot with Karen when our little girl was only a few days old. Karen was superb and has such a amazing way with the little ones. She made us feel like our little girl was the cutest, most well behaved baby she'd ever photographed, which obviously made us feel proud as punch. I'm sure every other customer would be treated like they have the most special baby too! :-) The photographs are stunning and excellent value for money. Many thanks! Xxxxxxxx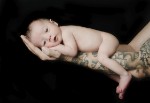 Dang Vuong: Oscar
Possibly the best time ever today, so professional and caring! A must do with karen! Breath taking thank you so much karen worth ever penny and more!! See you for the next 1 xx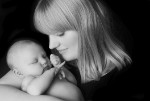 Ashley Tuck: Ellie
We had an amazing time at our newborn shoot and Karen had a little preview ready within a couple of hours (the pictures made me cry!!) I've just received our chosen package boxed beautifully with a CD of all Ellie's images to keep forever. Recommend in a heartbeat!!!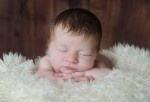 Craig Cowan: Isla
Today we had the pleasure of meeting Karen with our 11 day old baby girl Isla, Karen was wonderful with Isla and got some lovely shots, me, Ashleigh and baby Isla cant recommend Karen enough made us very welcome, we can't wait to see all the photos of our gorgeous little princess. Thanks again Karen
Claire Dobinson Booth
Karen has photographed my wedding, my first baby when he was newborn and a year old and just recently my second child. Her photographs are fabulous, she's such a lovely warm and friendly person which makes all the difference for nice relaxed photos. Thanks Karen x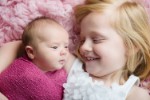 Clare Patching: Isla
We all thoroughly enjoyed our day with Karen at her studio for the newborn shoot we booked for our baby Isla. My eldest loved every minute and Karen made her feel really involved by helping choose hats, taking photos of her aswell as Isla. We have recently viewed all of the shots from the day and are spoilt for choice, it is so hard to pick your favourite! Thank you Karen for a fun, relaxed shoot. Would definitely recommend xxx